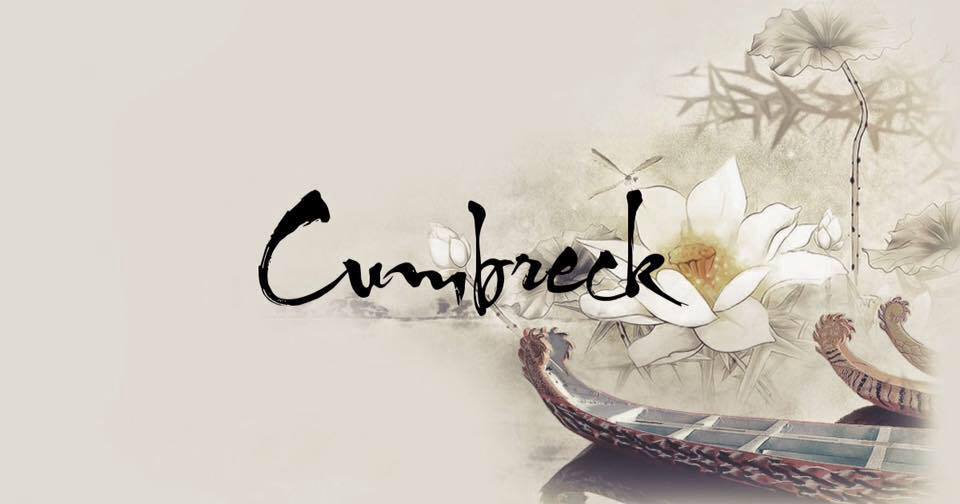 Current and Planned Litters

Please note we require a deposit to reserve a puppy/dog or to go on the waiting list this is non-refundable unless puppy becomes ill/dies/non born. All final payments are to be made in cash/wire transfer only!

Every litter here at Cumbreck is planned well in advance and with great care, we breed only to further our own stud so we can have a show and working team, we only breed from the very best of our stock, some dogs work but are never bred, some are shown but never bred, it's our hobby and we enjoy sharing our unique and beautiful Jack Russells with people. Between myself and husband who both work full time and entertaining our daughter Kimberley the dogs take up all of our spare time, walking, showing and working them is our way of relaxing.

Our eldest Jack Russell Nell who was almost 15 sadly passed away in august 2014 and Storm at 17.5 in summer 2018 , we also have some dogs on co-ownership living as family pets with others, co-ownership of our dogs is limited to people we know and who have had dogs from us before.

Prices of our pups are listed beside a puppy, if you think our prices are too high then a Cumbreck is not for you. We put alot of time and effort into breeding and rearing our puppies, we know where they come from, we know everything there is to know about the health and nature of our dogs and a Cumbreck Jack Russell is the creme de la creme of the JRT world.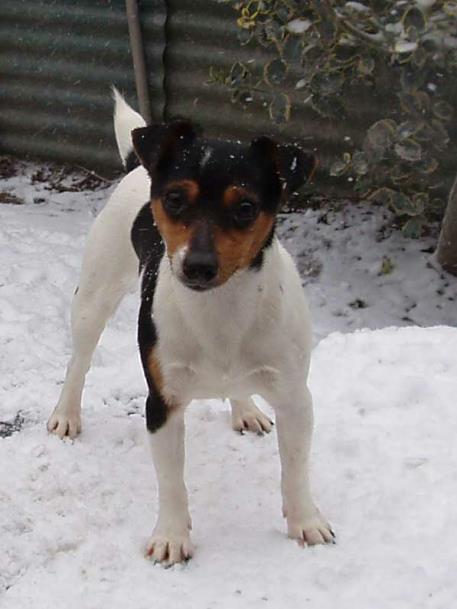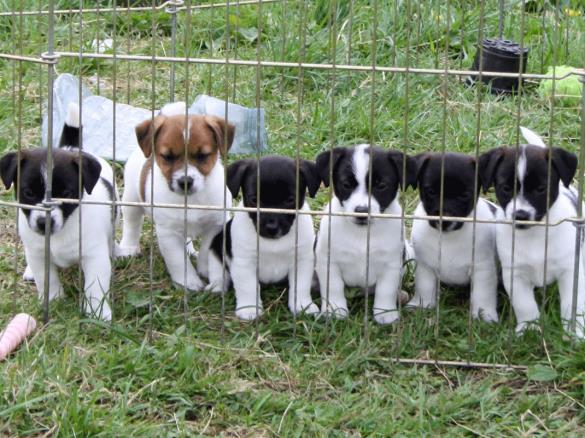 All Cumbreck puppies come with the following:-

*FCI registration with certified 3 gen pedigree

*6 generation breeder pedigree

*Vaccinated (Unless staying/born in Ireland or UK )

*microchipped and registered to you the new owner

*Pet Passport (Unless UK born)

*feeding/worming guide so you know what to do and when

*free puppy pack/info guide

*pictures with updates each week on your chosen pups progress

Just because we have moved all our dogs with us from Cumbria doesn't mean you can no longer get a Cumbreck, there is lots of options and as the only true registered English bred line we are worth the effort.

*Puppies can be professionally delivered to anywhere in the UK, Europe and worldwide with a trusted dog courier service or occasionally in person by ourselves or we can meet you at an EU airport where puppy can fly in the cabin with you to most EU destinations flying from Dublin or Cork airport.

*Or you are very welcome to collect your puppy in person whilst on holiday.

We do not breed many litters so it is essential to place a reservation well in advance of planned breedings. We do not normally breed bitches on consecutive seasons. Only place a deposit if you are sure you want a puppy from us and are willing to wait, we want our pups to go to dedicated owners not those who just want a pup there and then. Deposits are non refundable unless no pups are born or chosen pup is ill/dies, this rule has been the case for some years.

Final payment for puppies is to be made between 7 and 8 weeks old ready for microchipping and registering to you as the owner.

Please contact me for more details.

All planned litters are listed below.

All pups will have endorsements unless otherwise specified, we only deal with honest genuine people and if you want to breed from one of our dogs please state so from the outset as we want only to provide the best we can for passing on genetics to future generations, we are not into selling dogs purely for breeding so it is good for honesty to be established from the start.

It is essential to place a deposit well in advance to secure a puppy from us as we do not over breed our dogs and want to get to know all owners as much as possible to ensure our dogs are going to dedicated owners.

There is roughly a 6-9 month wait for our puppies because we are not commercial breeders, you get what you pay for with us, weeks of dedication and time spent with our puppies, health, wellbeing and a good nature.

All our puppies will be registered in FCI, microchipped and vaccinated with pet passport.

We do not sell a puppy as a show dog under 6 months old, all our puppies are firstly family companions and working type dogs and our prices reflect this, deposit to go on the waiting list is required, you will not get a puppy otherwise as we have a desire to know our pups owners.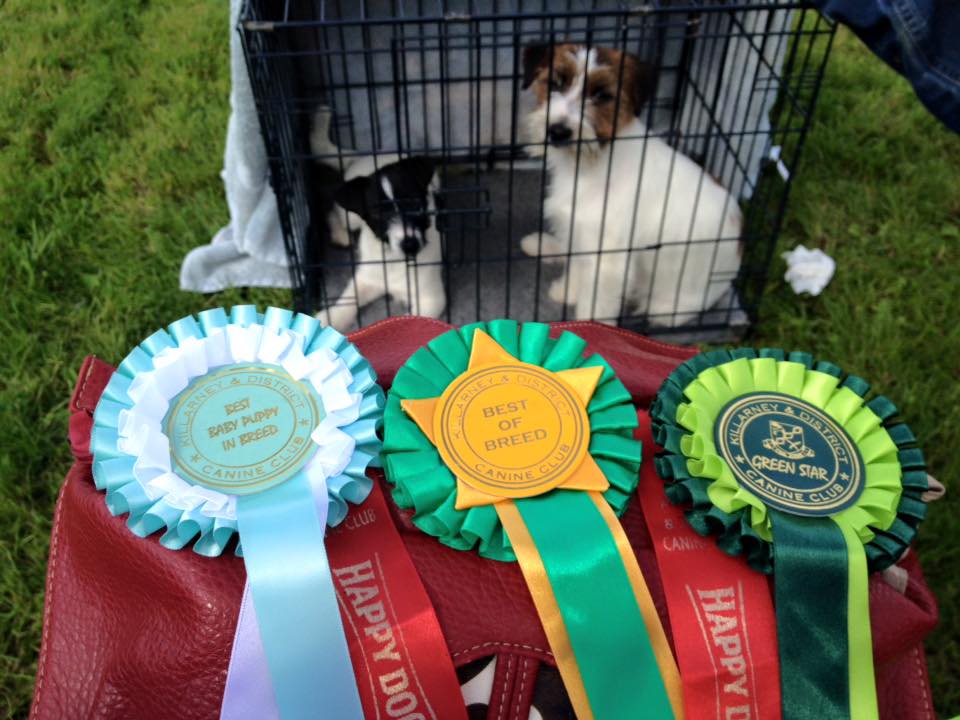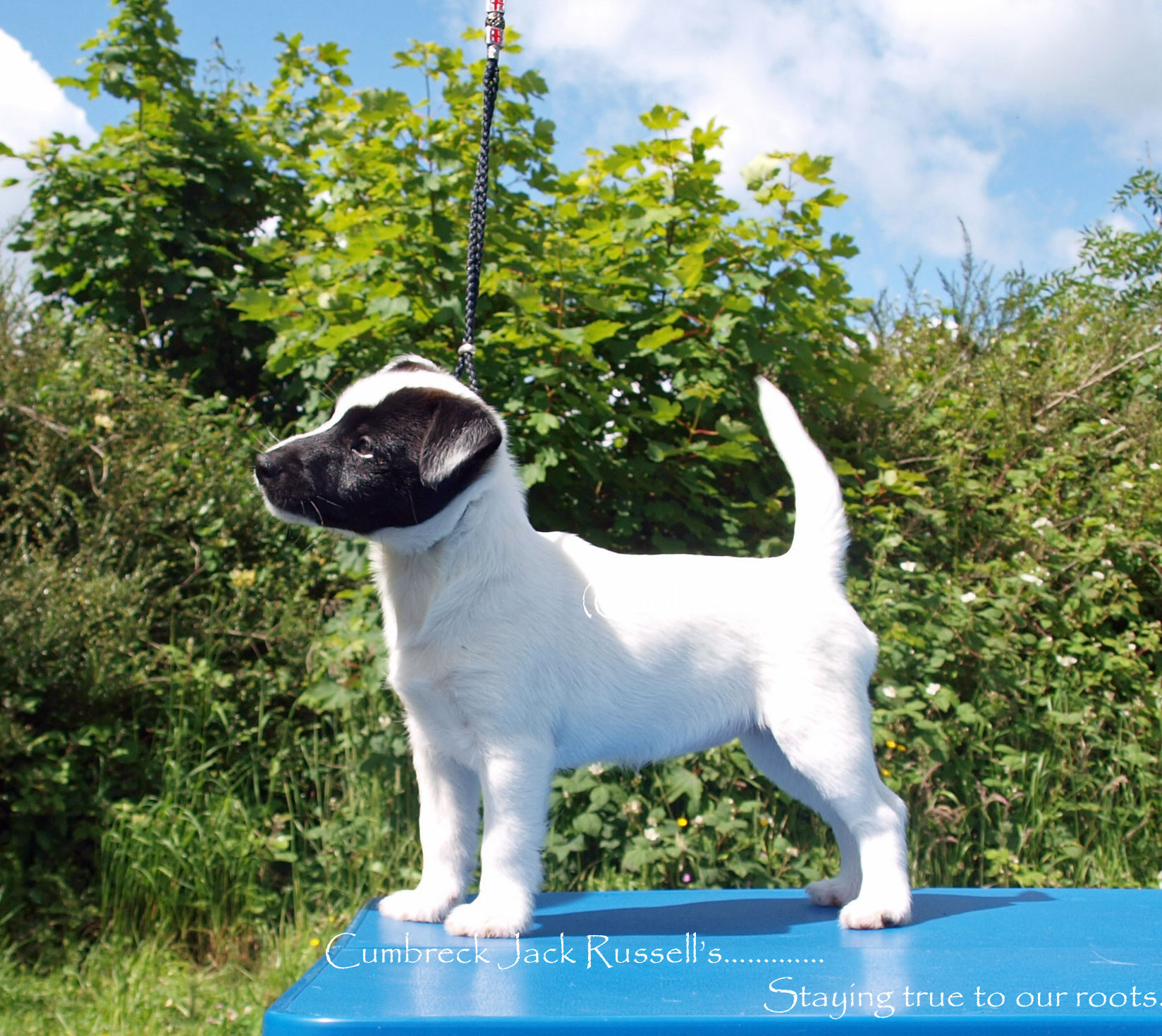 Imagine owning perfection like this, Jasper x Geri daughter 11 weeks old, born in 2020 now living in San Francisco USA............If you choose Cumbreck you get Intelligence, Beauty, History and a whole lot of love that you won't get elsewhere, our lines are tight, you can pick a cumbreck out from a lineup of 20+ dogs......... it's not always a judges choice but i can guarantee it'll be a public choice, they'll never ask you what breed your Cumbreck is because our dogs scream Jack Russell all over..............that speaks volumes!

Some people are now on their 3rd to 5th Cumbreck.............loyalty to what they know and love and our dogs don't let them down, raised with adoration, patience and caring, we go above and beyond for our puppies.

RESERVATIONS ARE NORMALLY A MUST AS WE DO NOT OVERBREED OUR DOGS, WE DO NOT HAVE PUPPIES ON DEMAND.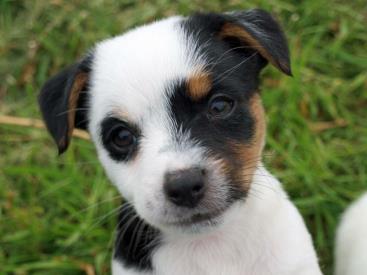 We have new puppies!

Mickey x Smudge have 9!!! born 20th May 2023 there is 3 males available to reserve, 1 tan/white and 2 black/white (broken and rough coats).

Charlie x Millie have 5, there is 2 males available to reserve, 1 deep tan/white, 1 black/white (smooth coats).

Will be ready to leave end of August or sooner if rabies vaccine is not required.