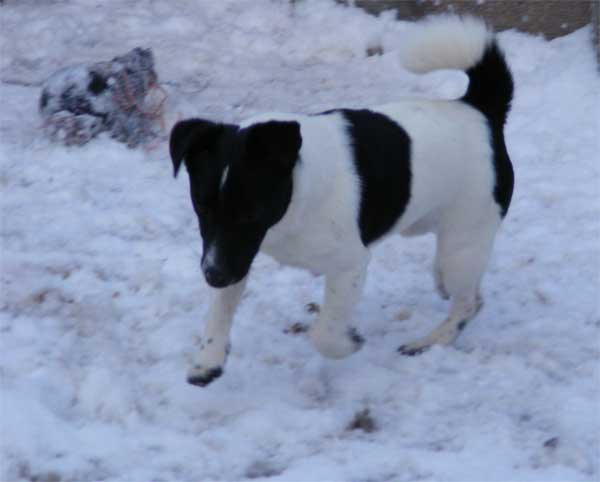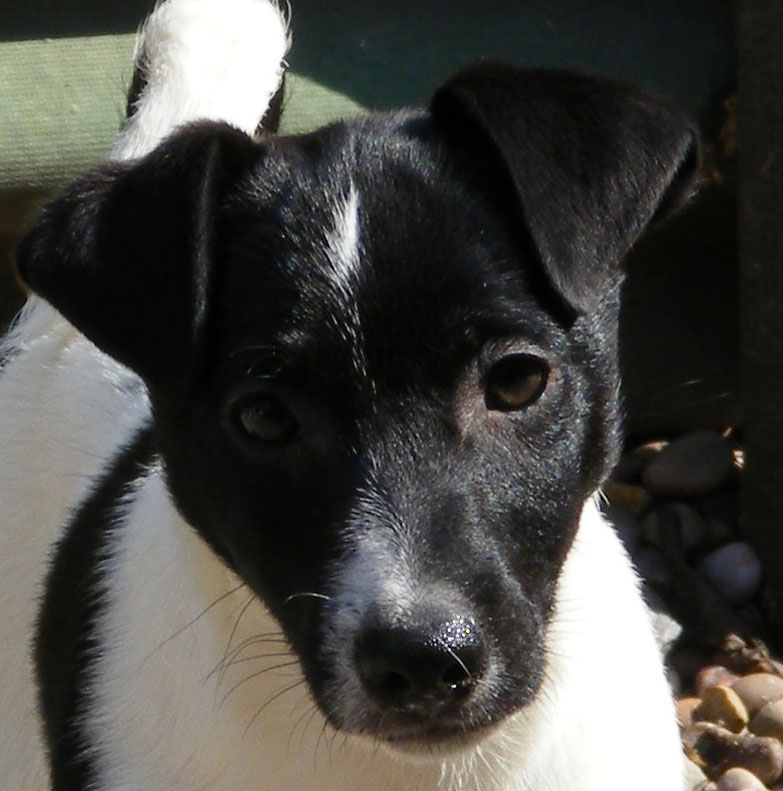 This is Charlie a smooth coat black/white son of Pinto, he is the spitting image of his father and even has his nature, Charlie is easy going yet very playful and full of fun, he enjoys going to puppy training classes where he is sometimes handled by a 9 year old junior handler.

Charlie has matured well, although still room for improvement he will make a nice addition and has attributes we also look for to add to our gene pool, Charlie has a super hunting drive, lovely movement, superb coat and he is very friendly and great off and on lead, isn't gun shy and is good around other dogs yet knows he is a male and if challenged is unlikely to walk away without the last say!

Charlies first show he was graded very promising and was 1st puppy dog.

Charlie has been working since September 2009 in his first season, he is a keen dog and although a bit silent at times he gets the job done.

Charlie is now in the USA with Becca, both owned by Al Rogers.

Charlie's Statistics

Height 11"/28cm

Length 11"/28cm

Weight 10.5 lb/4.7kg

Chest Span 14.5"/37cm