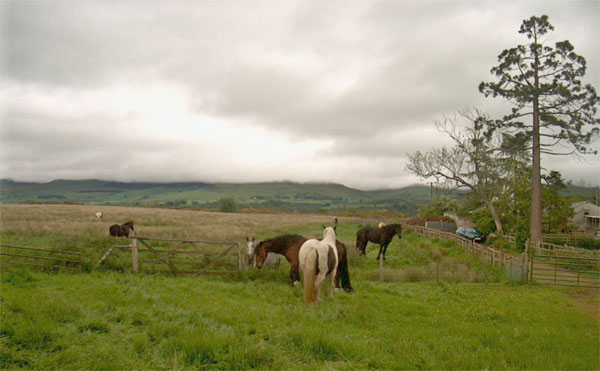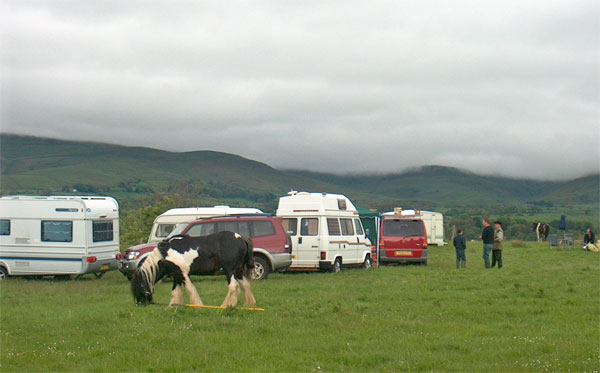 Appleby Horse Fair is one of the biggest gathering events of Romany Travellers in the UK & was first held in Appleby in 1685. My grandfather always attended this event with his friends the Bowmans, the travellers used to purchase dogs from my grandfather for hunting & this is how our dogs traveled so far & wide across the UK & Ireland. My grandfather also trained horses for Pinders circus so where better to be. Some good coloured horses can be bought & sold here.The event is held for a week & there is many a good craic to be had & horses to see, set in a beautiful landscape it really is hard to beat & is well worth a visit if your up for a bit of history .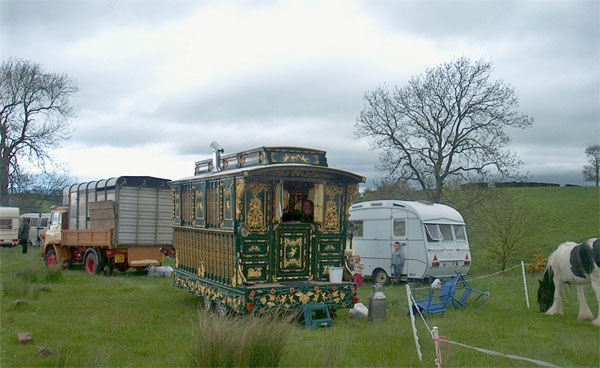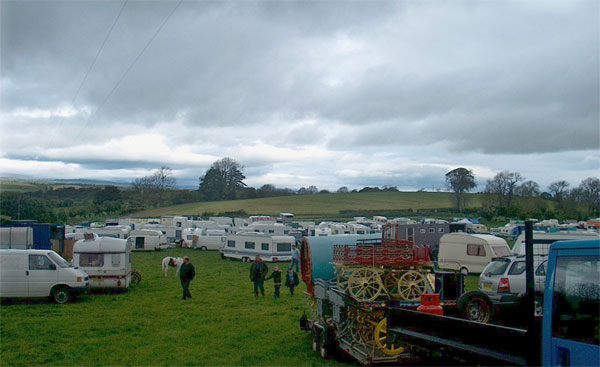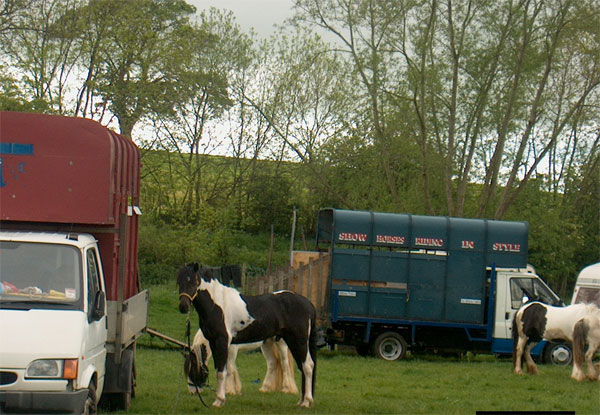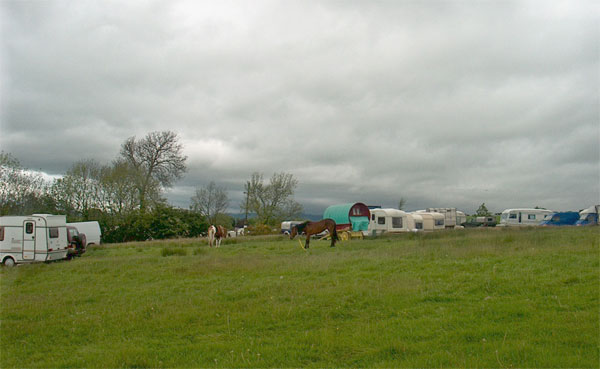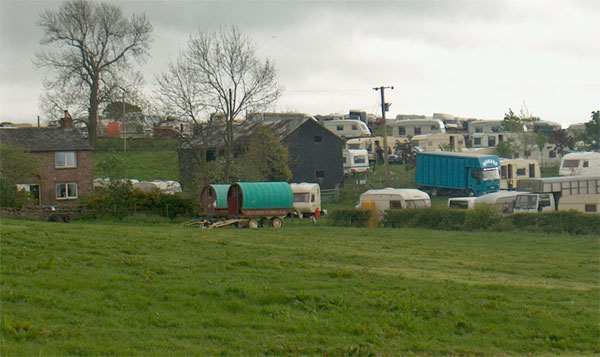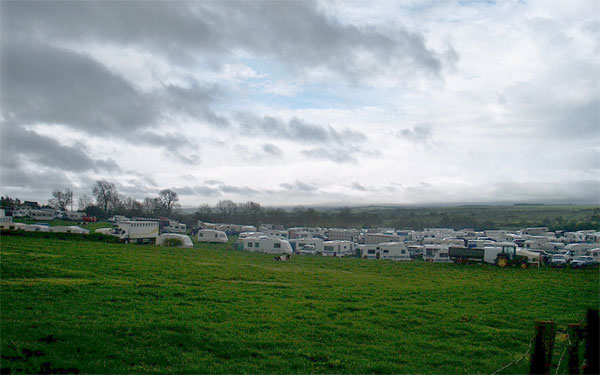 The Bowmans of Cumbria went on to become the top carriage drivers in the UK competeing aginst the likes of Prince Phillip(the queens husband) who is a freind of theirs.

In the old days of Appleby Horse Fair, the travellers needed the best of terriers & lurchers, the prized of these was the colourful JRT.

They used to use the JRT as a way of subsidising their food by rabbiting in the hedgerows. At the annual Appelby Fair event lurcher dogs & JRT's could command very very high prices as there was always rivalry between the travellers as to who had the best hunting dogs!

At times some of the better quality terriers commanded prices into the high hundreds & well into the thousands for lurcher dogs as there was always betting competitions on nights in the fields at appleby coursing hares & rabbits.

Sadly today the modern traveller does not have the need for the dogs as they did in the past so the numbers have declined dramatically.

This year 2005 i did not see as many lurchers & the good quality JRT's seem to have gone, the travellers tend to be crossbreeding their Jacks with Chihuahuas now to sell purely as pets instead of breeding correct working terriers.